About Reel Fishing Striper Guide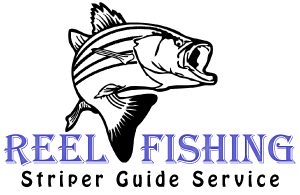 Why Book A Lake Texoma Guided Fishing Trip With Me?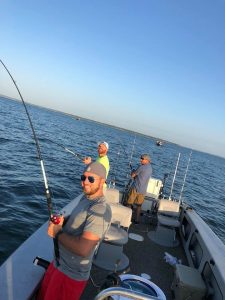 All Bait And Fishing Equipment Provided
When you book a trip with me, I provide everything you need to catch fish (besides a
Lake Texoma fishing license
). Find out more about what you might need to bring with you for the trip by on our
FAQ
page.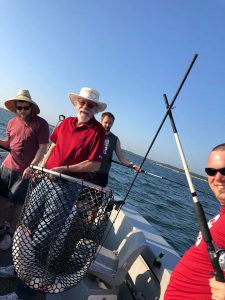 Plenty Of Room In The Boat
I run a 2016 27' Charger. There'll be plenty of room to reel in those big beautiful Striped Bass while cruising Lake Texoma.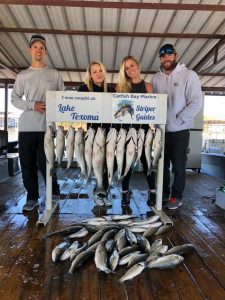 I Clean Your Fish For You
I am one of the few Striper Guides on Lake Texoma that removes all of the red meat out of each filet. The red line runs down the side of the fish, and can taste bitter when cooked. I remove it all so your filets are perfect!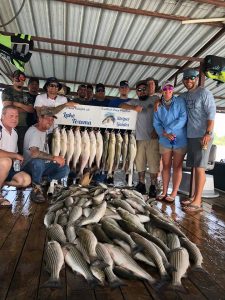 Good Rates And Big Groups
Our guided fishing trip rates are $150 per person, with a minimum charge of $450. My boat seats six people comfortably. Also, larger group trips can be arranged at no additional cost.